On this site, you will find information on the history of geological sciences and activities of the French Cofrhigeo (Comité français d'Histoire de la Géologie).
All our publications from 1976 until 2014 are listed here. As you will find out, most of them are freely available in full text. The others can be ordered by contacting Gaston Godard (see below).
The Comité français d'Histoire de la Géologie (Cofrhigeo) was created in 1976, on François Ellenberger's initiative. Its main purpose is to contribute to the history of geological sciences, particularly (but not only) in France and other French-speaking countries. Its second aim is to promote a methodological reflection on the means and results of geological research by analyzing the controversies of the past as well as the recent conflicts. It is indeed quite as significant to understand the reasons of the errors and blindness of our predecessors as to write the history of progress and discoveries.
Cofrhigeo comprises approximately 90 members, of which a score are non-French members, and a few libraries and research centres. The Cofrhigeo organizes 3 annual meetings, publishes works and an annual journal, "Travaux du Comité français d'Histoire de la Geologie", and transmits information on the history of geological sciences through a quaterly newsletter and a mailing list. Finally, it represents France in the "International Commission on the History of Geological Sciences" (INHIGEO).
Annual membership
All those interested in history of geological sciences are welcome as Cofrhigeo members. The annual contribution fee is 40 €. It allows participation in the activities of the Cofrhigeo and receipt of the Travaux du Cofrhigéo. If you want to become a member of the Cofrhigeo, please fill the Membership document and send it with the payment as indicated. You can also send an e-mail to the secretary (cofrhigeo@orange.fr).
Lettre du COFRHIGEO
Lettre du COFRHIGEO will be published every year, starting in 2016. It gives some news about the association.
Cofrhigeo board :
The webmaster is Robert Mahl.
This web site is gracefully hosted by the Ecole des Mines de Paris.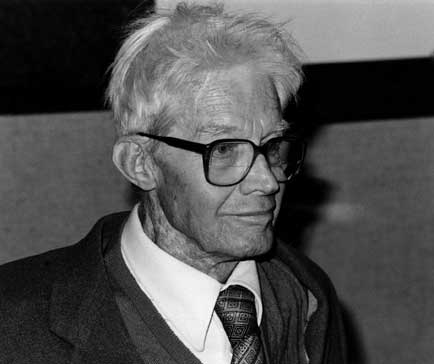 François Ellenberger, Founding President of COFRHIGEO